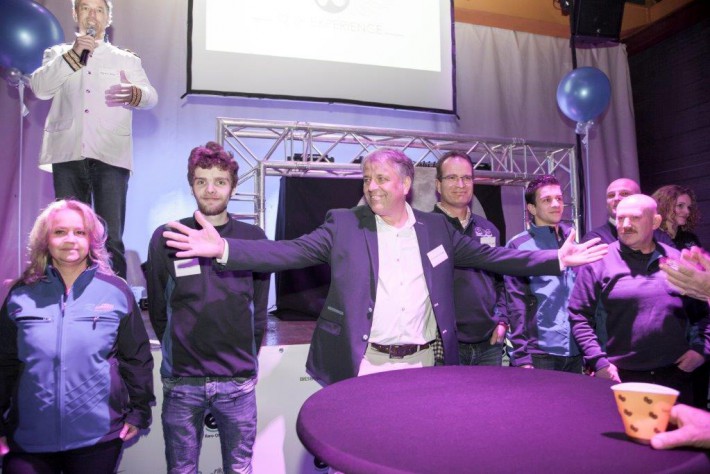 Looking back at a very successful "Welcome to our Experience" during the 27th and 28th of March 2015. We had about 260 visitors on the first day and about 200 second day.
Big surprise for Herman was The "Herman". The Glossy magazine with all the Euro Offshore news from family, business partners, colleagues, suppliers to clients. Planning a second audition "Herman 2" in 2017.
We collected through our: Make our wish come true € 2.475,00.
It was a fantastic event, and we would like to thank everybody who visited us and donated to 'Make a Wish'.